Consult with Experts
Description
JBL SCL-8 Overview
The SCL-8 is the most compact round in-ceiling model in the JBL Synthesis Custom Loudspeaker (SCL) series. It is designed for use as a height channel or in-ceiling LCR or surround channel loudspeaker. The SCL-8 features JBL's patented 2410H-2 1-inch (25mm) compression driver mated to an offset High Definition Imaging (HDI™) horn. This patented horn design is integrated with an angled 5.25-inch (130mm) Advanced Aluminum Matrix cone cast-frame woofer operating behind an acoustic aperture waveguide. The innovative configuration yields incredibly smooth and consistent performance for off-axis placement up to 60 degrees from the listening position. The SCL-8 is acoustically designed to match any of the JBL Synthesis Custom Loudspeakers (SCL series) as part of a complete JBL Synthesis immersive audio solution. It is ideal for use in small to medium rooms.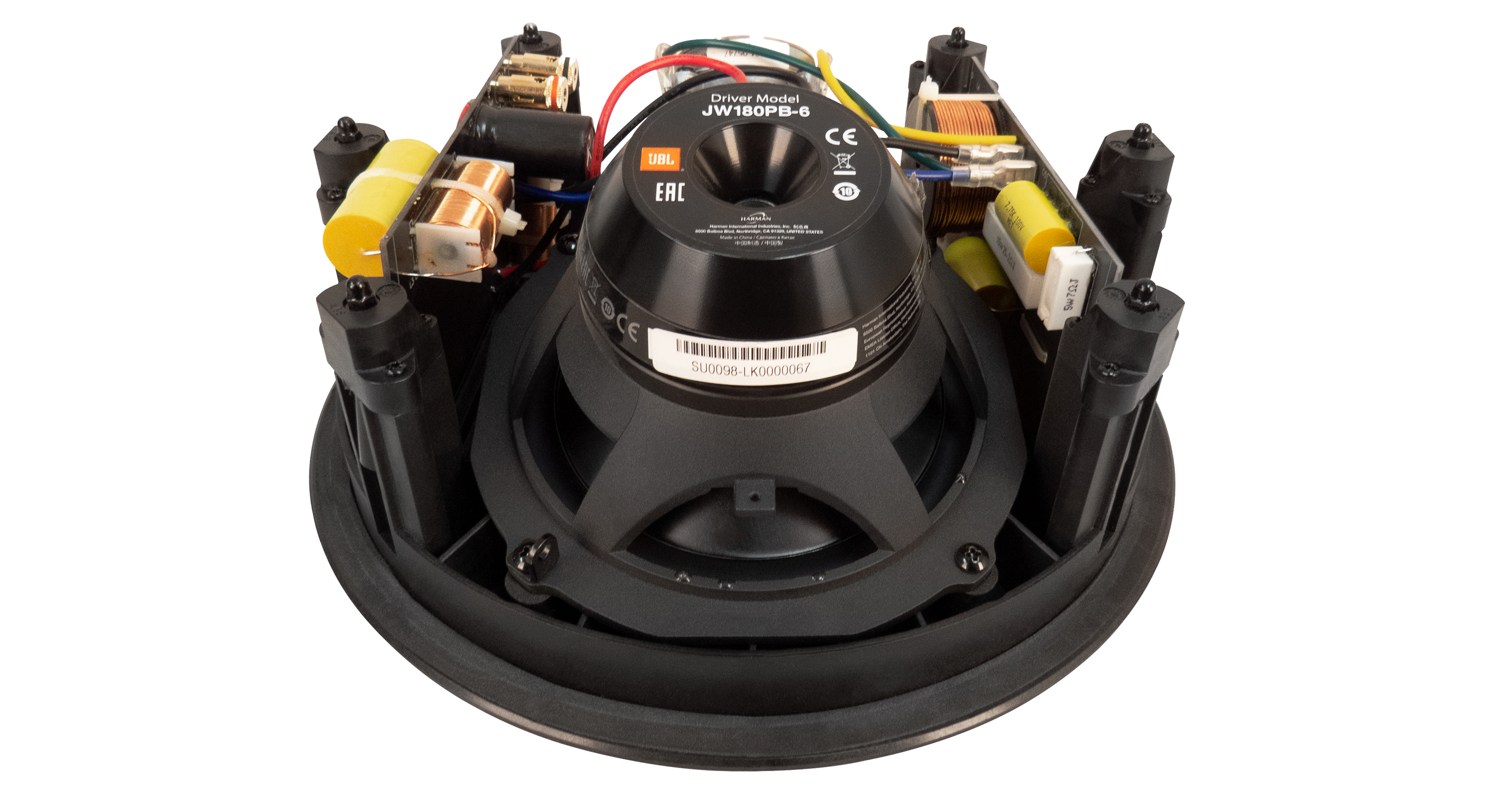 JBL SCL-8 Features
2-way in-ceiling loudspeaker system designed for off-axis listening as height, in-ceiling LCR, and surround channels * Features 1-inch 2410H-2 compression driver tweeter mated to a JBL patented offset High Definition Imaging (HDI) horn assembly with an angled 5.25-inch advanced aluminum matrix cone cast frame woofer for unmatched performance in small to medium theater rooms.
The SCL-8 is the most compact round in-ceiling model in the JBL Synthesis Custom Loudspeaker (SCL) series ideally suited for immersive applications as a height channel or for high-performance two-channel and distributed whole-house audio applications. A unique waveguide baffle with a vertical axis allows the loudspeaker to be "aimed", focusing its output towards a specific listening area.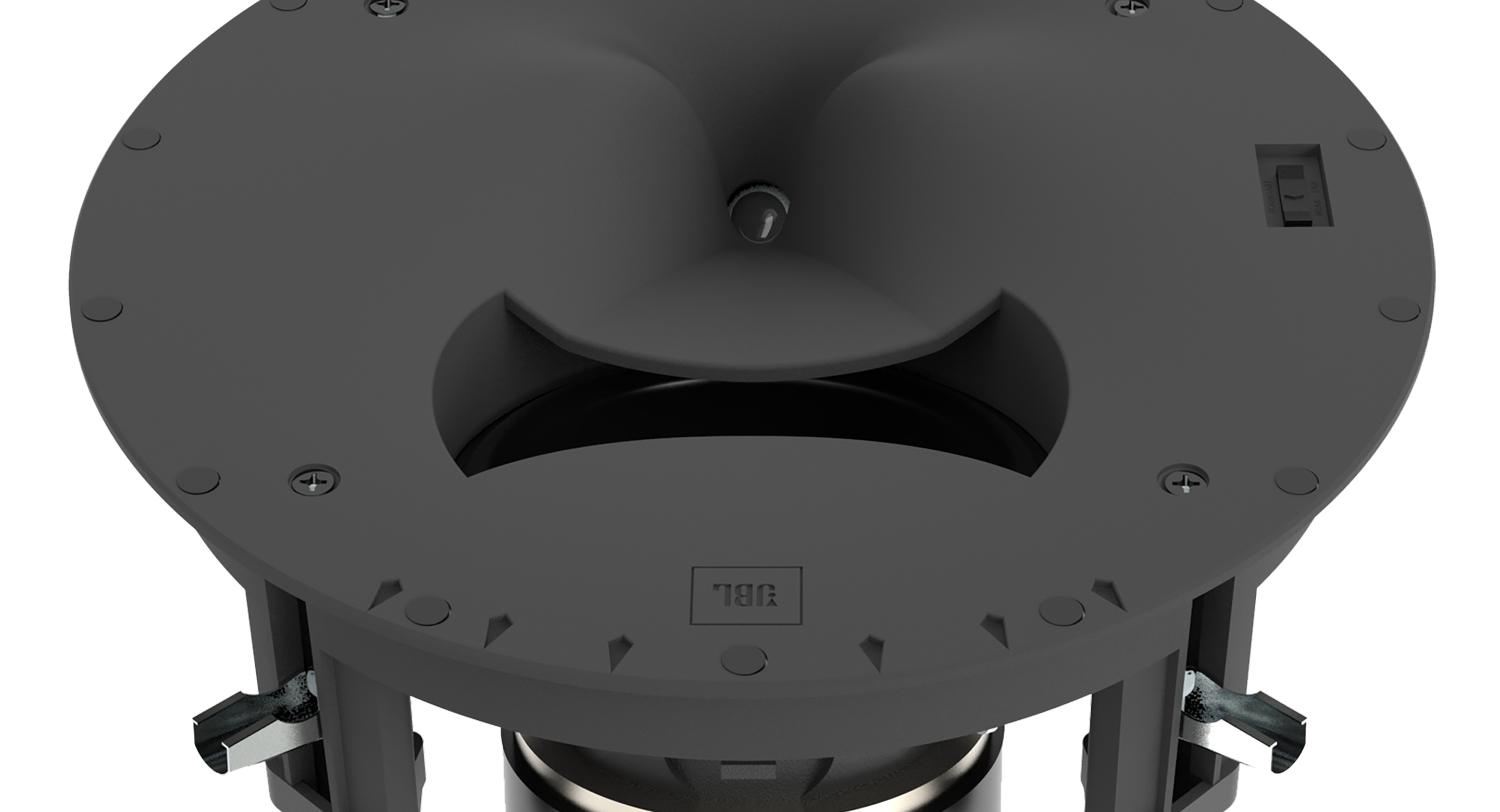 Integrated crossover network with boundary gain adjustment switch and high-quality gold-plated push-type speaker terminals enable easy, reliable installation. Premium components used throughout the crossover network include an annular ring diaphragm, Teonex(r) compression driver, and HDI horn with asymmetrical geometry to provide optimal sonic accuracy and consistency in all listening positions.
SCL-8 is acoustically designed to match any of the JBL Synthesis Custom Loudspeakers (SCL series) as part of a complete JBL Synthesis immersive audio solution and can be installed in conjunction with JBL Synthesis electronics.
JBL SCL-8 Specifications
Type

2-Way In-ceiling loudspeaker

 

High-Frequency Driver

1" (25 mm) 2410H-2 Teonex annular ring-diaphragm compression driver

Impedance

4 Ohm

Frequency Response

55 Hz - 30 kHz (-6 dB on-axis), 2pi anechoic

High-Frequency Coverage Angle (-6dB)

60° Vertical (Up

Controls

Boundary Proximity Control

Shipping Units of Measure

Each

Grille Dimensions (Round)

10.77" (273 mm) Diameter

Cut-out Diameter

9.72" (247 mm)

Mounting Depth

4.54" (115 mm)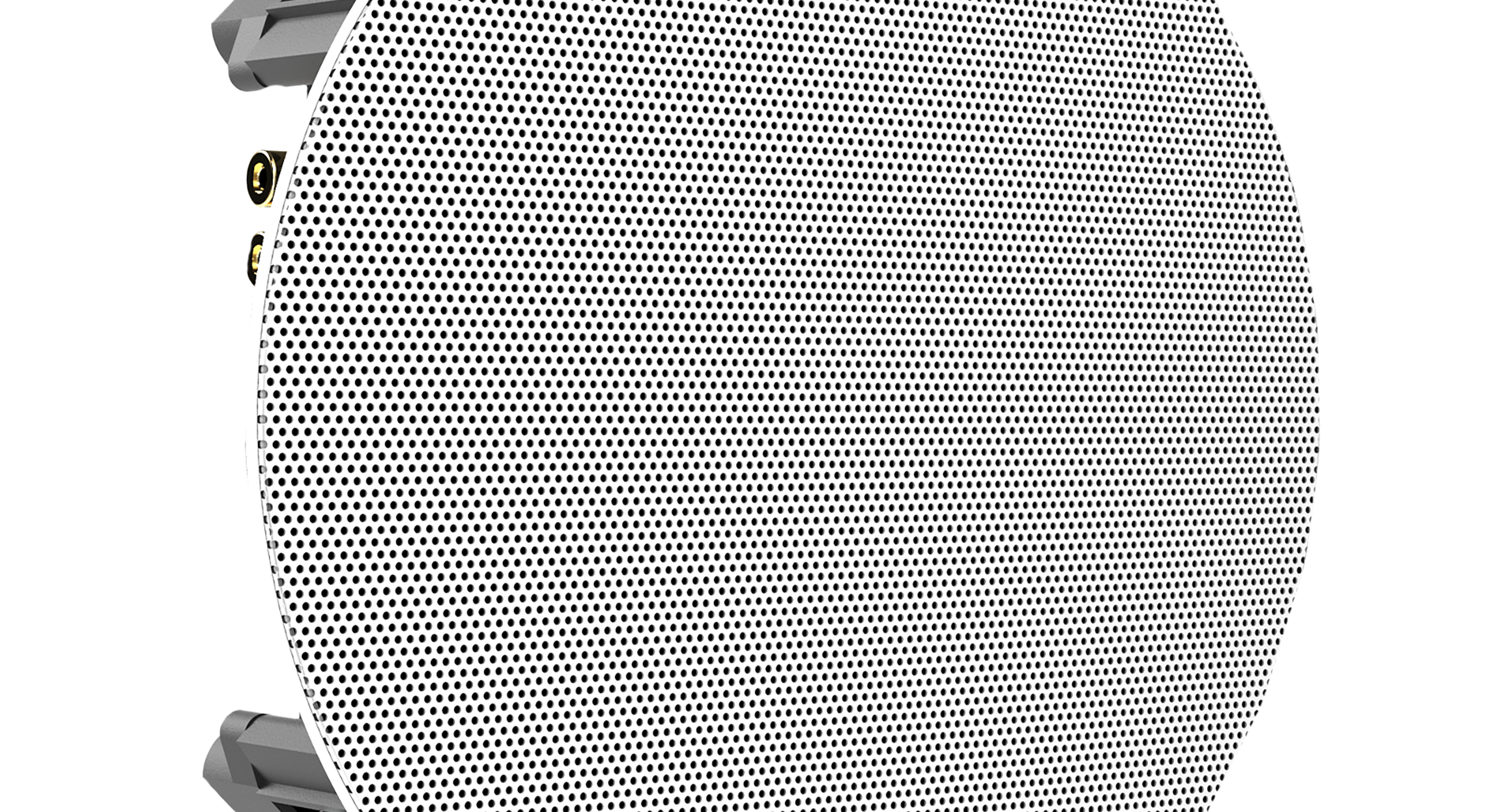 Shipping Related Questions
It depends on where you are and what you are ordering. All types of speakers will take minimum 4-5 business days as per the delivery location. Products that are not magnetic can be delivered faster if customer agrees to bear air-freight cost.
At AV Kart, we work with reliable logistic partners to handle the deliveries of your expensive Hi-Fi products. 99% of all our deliveries happen smoothly across PAN India. However, at the times of unfortunate events when the delivered item has incurred any sort of damage, AV Kart gaurantees immediate replacement for the same without any questions asked. 
Please note that if the transit damage is limited to the packaging e.g. tampered boxes or broken thermocols then the product is not eligible for replacement until and unless there's any technical issue with it internally.
Product Related Questions
At AV Kart, we have a very limited inventory of Hi-Fi brands and that's becayse we have authorised dealerships for all the brands and products you see on our website. Every product is sourced from their respective official Indian distributors. Hence, whatever products you are going to order from us will be certainly 100% original.  We always urge our customers to request proof of dealership from any online sellers before buying anything online to ensure that you get the due warranties and service support.
Return and replacement both the options are not available in standard scenarios. However, If only the product you have received is faulty and the replacement is taking more than 3-4 weeks, we will accept the return and refund 100% amount. If the waiting period for replacement is within 4 weeks then we will try to supply our customers a standby product until the original one gets replaced.
Why Choose AV Kart?
There are many online stores nowadays who are selling Hi-Fi equipment. Some of them even displays lucrative disounts but here's how AV Kart is different from them - 
Authorization - We are authorised dealers of each and every brand listed on our store. You will get proper service support and warranty on all the purchased products. You can always ask us for proof of dealerships for all of the listed brands.
Expertise - We are among the only few online stores having years of experience with Hi-Fi equipment. You can ask us anything about your Hi-Fi home theater setup and you will get the right answer then and there. We have years of hands on experience working with top high-fidelity AV brands.
On-Site Installation - We offer on-site installation in all the metro cities within 48 hours with the help of our channel partners which are spread across the country. From a single projector to complete home cinema setup, our team can service you at your doorstep. 
After Sales Support - The only issue with Hi-Fi equipment is that you will not find local service centers in every city. Most of the brands have their service centers only in the metro cities and hence it becomes difficult for the customers who are living far away places to claim warranty. At AV Kart, we solve this problem by arranging pikcup and drop facility from the nearest service center with the help of our logistic partners.
Telephonic Support - In the instances when you buy any product and install it yourself but facing troubles with using it? You can book a call/video call with us to understand the operations of your new equipment.
Any question?
If we still haven't answered your question, you can contact us below and we will get back to you as soon as possible.